2014 has been my best year for photography yet. Back in January, I was in the middle of a month-long trip to South East Asia. I saw in the New Year in Chiang Mai and, after spending a week on the beaches of southern Thailand, headed to Burma (Myanmar), a beautiful country where I took a lot of my favourite photos, not just of this year, but ever. Several months later, I headed to Sardinia for a week-long family holiday. In July I visited Naples for a wedding, and spent time on Procida island as well as a few days in Rome. Then, in November, I was off to Asia again, for two weeks in northern India - Rajasthan, Agra, Varanasi and Delhi. Photographically speaking 2014 was the year in which I really started to build up the confidence to take more portraits. Portraits are my favourite genre of photography, and the rich, characterful faces of the sadhus of northern India, not to mention the beautiful faces of the Burmese people, provided ample opportunities for me to practice and develop techniques. I couldn't narrow my selection down to ten, so below are my top sixteen photos.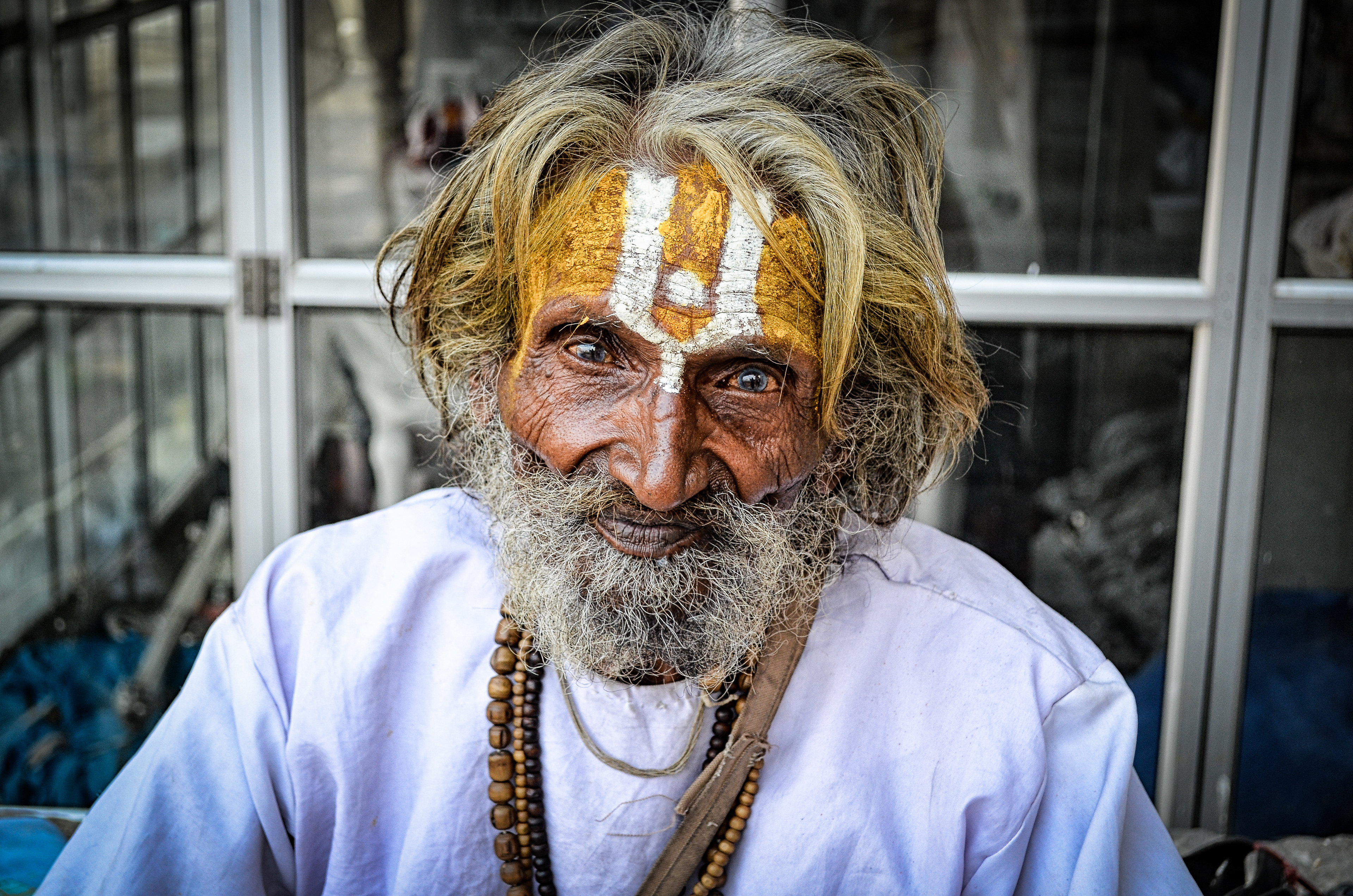 16 - Harbour on Procida Island
  
15 - Caribbean-coloured waters on Cala Brandinchi beach, Sardinia
  
14 - An Indian family at Jaisalmer Railway Station
  
13 - Light streaming into the cupola of St. Peter's Basilica, Rome 
  
12 - Indian holy man (sadhu) on the banks of the Ganges, Varanasi
  
11 - Indian holy man (sadhu), Varanasi
  
10 - Two brothers at a quiet Buddhist temple, Bagan, Burma (Myanmar)
  
9 - Sunset over Bagan, Burma (Myanmar)
  
8 - Buddhist monk painting a shrine on the banks of Inle Lake, Burma (Myanmar)
  
7 - Indian holy man (sadhu) at Jagdish Mandir temple, Udaipur
  
6 - Sister and brother, Bagan, Burma (Myanmar)
  
5 - Life behind the Taj Mahal
  
4 - Orange seller, taken from the train from Kalaw to Shwenyuang
  
3 - Indian holy man (sadhu), Varanasi
  
2 - Dancers taking a break at Doi Suthep temple, Chiang Mai, Thailand
  
1 - Traditional Burmese fisherman at sunset on Inle Lake, Burma (Myanmar)
I was delighted to get this image published in Lonely Planet's magazine and 2014 calendar.